!-Updated 3/21/01 by JLO/DRB for OMI->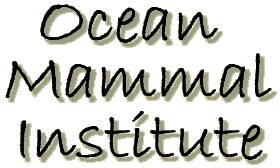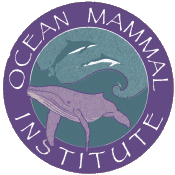 A Symposium:
The Navy's High Intensity Sonars
August 14-15, 2000
Bar Harbor, Maine

Schedule of Events
(Updated 8/9/00)
---
| | |
| --- | --- |
| August 13, 2000: | |
| Time | Event |
| 2:00 - 5:00 PM | Symposium Registration |
| 6:00 PM | Dinner |
| 7:00 - 9:00 PM | Wine and Cheese Reception |
August 14, 2000:
M.C. Linde McNamara
Time
Event
Speaker
7:30 AM
Breakfast
9:00 AM
Welcoming Remarks
Steven Katona, Ph.D.
President, College of the Atlantic
9:15 AM
Symposium Opening Remarks
Marsha L. Green, Ph.D.
9:30 AM
Environmental Noise: Science and Policy
Rob Rand
10:30 AM
Morning break
10:45 AM
The Impact of Sound and Sonar
on Marine Life: The Recent History
Marsha L. Green, Ph.D.
11:45 AM
Video
12:15 PM
Lunch
1:45 PM
Objections to the LFAS Project
and Suggestions for Future Protocols
Linda Weilgart, Ph.D.
2:45 PM
Afternoon Break
3:00 PM
The Invisible Threat to Life
- New Technologies Impact
on Living Creatures
Nick Begich, M.D.
4:00 PM
Video
4:15 PM
Panel Discussion:
What We Know and What We don't Know
6:00 PM
Dinner
7:15 PM
Informal Discussion
August 15, 2000:
M.C. Linde McNamara
Time
Event
Speaker
7:30 AM
Breakfast
9:00 AM
Possible Mechanisms for the
Stranding of Beaked Whales
by Active Sonars
Lee Tepley, Ph.D
10:00 AM
Acoustic Concerns and the
International Whaling Commission:
Brief Update
Naomi A. Rose, Ph.D.
10:30 AM
Morning Break
10:45 AM
Legal Issues and
Policy Implications
Lanny Sinkin, Attorney
11:45 AM
Video
12:15 PM
Lunch
1:45 PM
LFAS -- The Navy at an
Environmental Crossroad
Joel Reynolds, Attorney
2:30 PM
Afternoon Break
2:45 PM
Panel Discussion:
Identifying and Implementing Solutions
4: 00 PM
Symposium Closing Remarks
Marsha L. Green, Ph.D
After
Closing
Dinner on your own, not provided by
the College of the Atlantic
August 16, 2000:
Time
Event
Comment
7:30 AM
Breakfast
Part of COA Package
Morning
Checkouts & Departures
Symposium Speakers:
Rob Rand - Independent Systems Consultant with over 20 years of experience in environmental noise, acoustics, and systems design. Rob is a member of the Institute of Noise Control Engineering (INCE) and the Audio Engineering Society (AES).
Marsha L. Green, Ph.D. - Professor of Psychology/ Psychobiology at Albright College where she founded the Psychobiology and Environmental Psychobiology programs. She is the founder and President of the Ocean Mammal Institute (OMI), a nonprofit organization dedicated to doing ecologically sensitive research on marine mammals and their interactions with humans. Dr. Green's current research focuses on the effect of noise pollution on marine mammals. She recently coauthored a paper with Whitlow Au, "Acoustic Interaction of Humpback Whales and Whale Watching Boats," in Marine Environmental Research. She became interested in LFAS as a result of her research on the effects of boat engine noise on whales and initiated a lawsuit to stop the Navy from testing LFAS on humpback whales in Hawaii in March, 1998. She sent a research team from OMI to monitor the behavior of the whales during the 1998 testing. The ensuing events are the topic of this symposium.
Linda Weilgart, Ph.D. - Research Associate, Dept. of Biology, Dalhousie University Novia Scotia. 17 years of experience in the field of whale bioacoustics, studying both sperm whale and pilot whale vocalizations. Her M.Sc., Ph.D., and subsequent post-doctoral research were in this particular field of expertise.
Dr. Nick Begich - He is well known in Alaska for his political activities. He has been pursuing independent research in the sciences and politics for most of his adult life. Dr. Begich received his doctorate in traditional medicine from The Open International University for Complementary Medicines in November 1994. He co-authored the book "Angels Don't Play This HAARP; Advances in Tesla Technology," and wrote "Towards a New Alchemy: The Millennium Science". His latest book, " Earth Rising - The Revolution: Toward a Thousand Years of Peace" was co-authored with James Roderick in December 1999. He is also the editor of "Earthpulse Flashpoints", a continuing new-science book series. Dr. Begich is a well known lecturer, having presented throughout the United States and in nineteen countries. He has been on thousands of radio broadcasts reporting on his research activities including new technologies, health and earth science related issues. He has also appeared on dozens of television documentaries and other programs throughout the world including BBC-TV, CBC-TV, TeleMundo, and others. Dr. Begich has served as an expert witness and speaker before the European Parliament.
Lee Tepley, Ph.D. - Doctorate in Physics from UCLA. Employed by Lockheed Palo Research Laboratory for 13 years where he specialized in studies of electromagnetic wave propagation from lightning, from nuclear explosions and from the earth's radiation belts. Since leaving Lockheed his primary interest has been in undersea photography with special emphasis in filming cetaceans. He became interested in the effects of active sonar on cetaceans during the Navy's LFAS tests off the island of Hawaii in 1998.
Naomi A. Rose, Ph.D. - Marine Mammal Scientist for the Humane Society of the United States (HSUS). She has studied killer whales, dolphins, seals, and sea lions in the wild. She has been actively advocating for stronger protection for marine mammals under the Marine Mammal Protection Act impacted by human-caused noise since 1993.
Lanny Sinkin, Attorney - Public interest attorney in Hilo, Hawaii. His legal focus has been on civil rights and environmental issues. Major cases involved suits challenging the U.S. Navy testing and deployment of LFAS.
Joel Reynolds, Attorney - Senior Attorney, Director, Marine Mammal Protection Project, Natural Resources Defense Council (NRDC).
---